Septic Tank Service & Repair
VOSS Septic, based in Holland, has been providing residential & commercial septic tank services in West Michigan since 1948.
Our focus has been & continues to be Septic Tank Installations, Custom Septic Tank fabrications, Septic Tank Repair, & complete replacements.
VOSS Septic also provides expertise in Green Septic or Aerobic Septic Systems which can replace or extend the life of any onsite septic system. This new technology allows home & business owners a more environmental-friendly choice.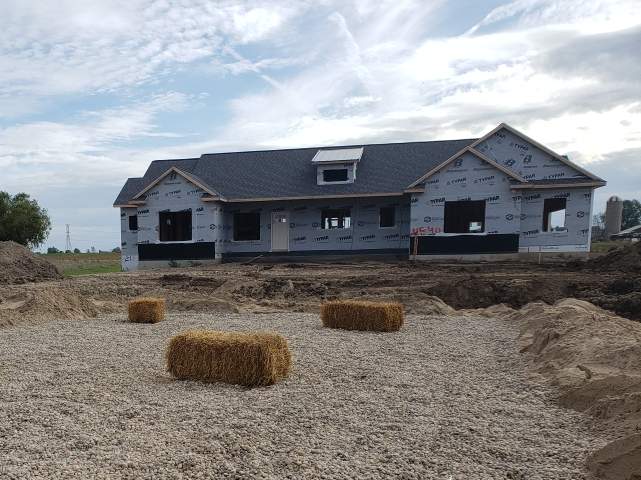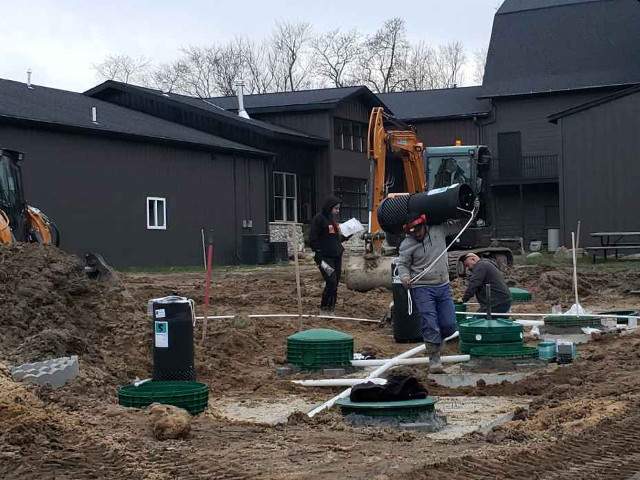 One of the few firms who fabricate custom septic tanks, install them, repair them, and are assisting home & business owners in search of more environment-friendly options.  With 50+ years of experience in onsite wastewater solutions, you can trust us with all of your needs.

Septic Tanks
VOSS Septic installs new septic systems complete with leach field(s).  Our team can design a solution, fabricate a custom tank if required, and do all the installation services.   We do both Residential & Commercial.

Septic Repair
Septic Systems require maintenance and will require repairs during their lifespan.  Foul odors, clogged drains, and standing water can all be signs your Septic System needs attention.  Call (616) 396-8344.
Aerobic Septic
VOSS Septic also installs Aerobic Septic Systems which introduce oxygen into nature's digestive system. SludgeHammer systems turn effluent into clear water before it enters your drain field.
Excavation & Hauling Services
Additional Services we provide to communities in West Michigan

Excavation
VOSS Septic provides excavation services for catch basins, storm drains, or when you need site preparation or grading services.

Hauling
VOSS Septic has all of the equipment required to do any heavy hauling you may need.  Call us today for scheduling at (616) 396-8344.
Call us and we'll be happy to give you some referrals
Call us at (616) 396-8344


Septic System Experts in Holland, Michigan

Whether it's building a new septic system, repairing an existing one, or doing some excavation & hauling for you, trust VOSS Septic to help! We proudly do both Residential & Commercial jobs.